Reading 2.0 with the Amazon Kindle 2.0
Amazon dazzled the masses with the release of their first version of the Kindle reader.  On Monday, February 9th, Amazon will unveil the highly anticipated sequel product – the Kindle 2.  The Kindle 2 sports a sleeker figure, carrying the same features as the original Kindle, and possibly the add-on of speakers.
For $359 anyone can own the Kindle, and read books, newspapers, and blogs from anywhere without having to have a physical copy of the book or newspaper on hand.  Buying books and newspaper subscriptions from the Kindle is generally a less expensive option, given that the reader is only buying the content and not the material the content is printed on.  The Kindle is also a "greener" option, as it cuts down on the amount of trees needed to manufacture paper.
While the Kindle 2 will be unveiled on Monday, the Kindle 2 will not officially go on sale until February 24th.  Below are a few photos that have been leaked.  Pending any significant changes the Kindle 2 should look like this at its unveiling on February 9th.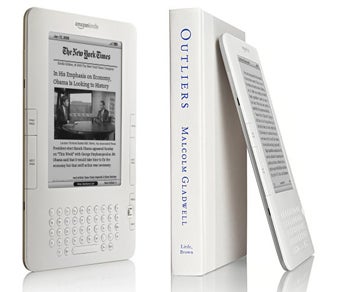 Kindle: Amazon's Wireless Reading Device