Upgrade Your Keyboard (In Style)
When you buy a new computer, a keyboard most likely comes with it, right?  Most often than not, people stick to this predetermined keyboard but that shouldn't always be the case.  According to DigitalTrends, you should upgrade your keyboard to one that suits your lifestyle because, let's face it, technology has become a lifestyle so wouldn't you want something that fits your own?  Here are just three of the many options you could be using starting from the lowest price:
1.  Logitech Wireless Solar Keyboard K750 ($72)
This is a great wireless keyboard because, like its name says, it's solar-powered, making battery hassles "a thing of the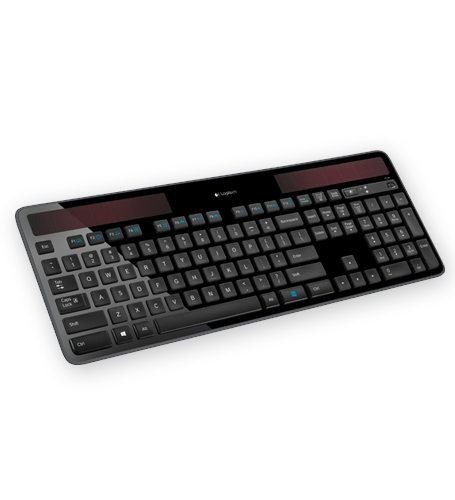 past" (LG).  One of the more frustrating things about anything wireless is the fact that you have to stop using it after a while, plug it in, and wait for it until it's done charging or keep a stash of batteries nearby (which will add up).  The sun is free (and light comes with your electric bills) so this saves a ton of money.
The long-range 2.4 GHz wireless technology gives you the ability to type from anywhere, eliminating any delays, dropouts and interference.  It also packs a Logitech Unifying Receiver, meaning that you can easily add a compatible mouse or keyboard without all of the USB cables.
Unfortunately, the keyboard doesn't actually pack a battery indicator.  You are, however, able to download the Logitech Solar App.  It would have been great if this were integrated into the keyboard itself for a more simplistic experience.
2.  Adesso SlimTouch Pro Wireless Keyboard ($120)
The great feature about this keyboard is the integration of a touchpad.  There have been so many times that I've typed on a keyboard and reached for the touchpad, thinking it was my laptop.  You don't have to worry about that with this keyboard.
Along with the integrated touchpad, this keyboard features 6500 IDs on 12 channels, allowing you 30 feet of unbridled freedom.  The keyboard also has membrane keys, which allow for less noise as well as less stress and effort in using the keyboard, making typing faster and easier.
3.  Ambidextrous Keyboard Tray
OK, this isn't technically a keyboard but a tray for your Apple wireless keyboard.  However, this allows you to integrate
your Apple keyboard with your Apple magic trackpad to the Nth level.  Another great feature—its ability to configure to both right and left-handed use as well as featuring a flip-up storage for paper clips, pens, and post-its.  Take the metal finish look of an Apple product and turn it into a woody, warm look.
What do you think?  What do you look for in a keyboard?