USB Aquarium and Alarm Clock
Here's a gadget that combines technology with the biological (sort of). It's the USB Aquarium and Alarm Clock combination. It's a great and creative way to spice up your work or bed space.


Featuring an actual aquarium where you can put real-life fish, this aquarium/alarm clock combination plugs into any USB port. If you need to turn the device the aquarium is connected to, fear not because this gadget has an included rechargeable battery that lasts up to 2 days.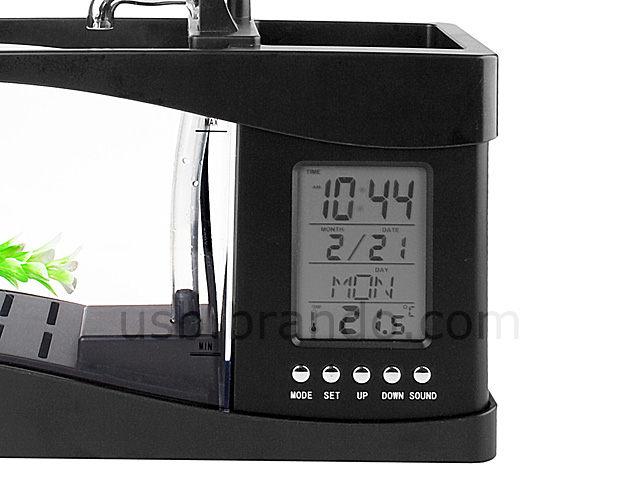 It also features a flexible LED light, an integrated thermometer, a speaker that plays 5 different nature sounds, and a small water pump which will circulate the water. With these features, you're able to monitor indoor temperature, as well as the date and time at the same time. This gadget makes the perfect Father's Day present!
The USB Aquarium and Alarm Clock features
USB power connector
Multifunctional pen holder (you can hold your pens, cell phones, and other gadgets)
5 available nature sounds
Multicolor interior lights
Flexible LED light
Under-gravel filtration system
Low voltage pump
LCD date/time and week/temperature
Alarm clock with snooze and countdown timer