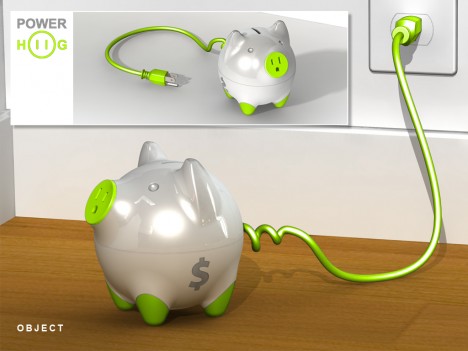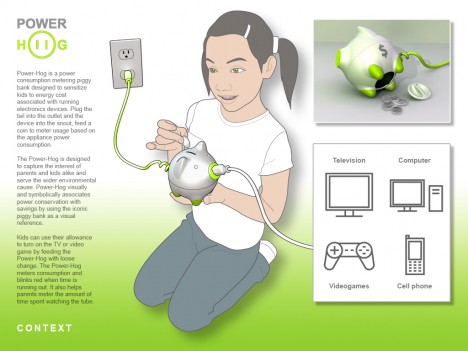 This green piggy bank, dubbed the Power Hog,  is designed to teach children about the cost of energy and conservation.  The tail plugs into an electrical outlet, while any electronic device, such as a tv or computer, can be plugged into the pig's nose.  When children want to use this device, they deposit coins into the bank for 30 minutes of electricity.
The money sign on the side of the bank turns green when electricity is flowing and flashes red when it is running low.
The Power Hog is made of recycled materials and is marketed towards parents who wish to teach there children  there is a cost for electricity.  It's also a creative way for parents to limit a child's video game time.   So let the fun, and the savings, begin.
via Greener Gadgets